Resume Writing Tips
By Vera Ilievski
|
November 20, 2018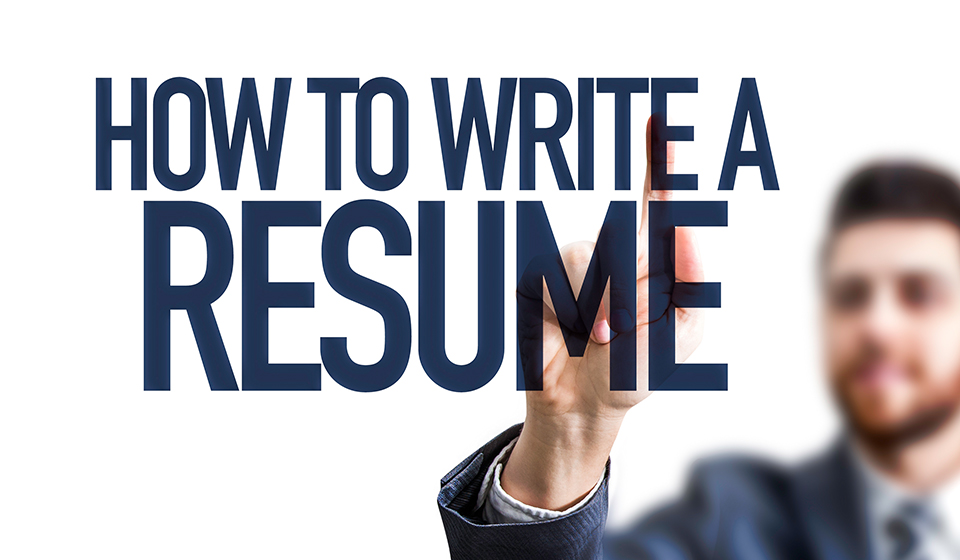 Don't shoot the messenger, but it's getting harder for great candidates like you to stand out these days. Why, you ask? The reason is pretty clear. Applicant Tracking Systems (ATS). These systems have made the process easier for applicants from the standpoint of being able to easily apply for jobs with one or two clicks—but the negatives may outweigh the positives.
Increased Competition
With the ease of use of these systems, comes the obvious onslaught of hundreds of applicants for the same position. Why not apply if it takes only a couple of clicks to send out your application, right?
Applicant Invisibility
In order for your resume to be seen by human eyes, it needs to get through the ATS first. Your resume will be automatically screened out if it doesn't contain the requisite number of keywords that the hiring manager is looking for to get to their short list of applicants.
Pre-screening Questions
Some hiring managers use pre-screening questions that you must answer prior to submitting your application. Depending on your answers to these questions, your application will move forward to the company's short list of qualified candidates or be ignored.
But don't despair… there are actions you can take to make sure your resume stands out.
Here are some tips for building a great resume:
Resume Design and Formatting:
For your resume to play nicely with Applicant Tracking Systems, it needs to be designed to be read by them. These systems parse the data from your resume – which makes how your resume is formatted vitally important.
Headers/Footers: Don't include important information like your contact information in the header/footer. The ATS doesn't read information in the header or footer
Acceptable File Formats: Unless the ATS specifically says pdf formats are acceptable, submit your resume as a Word document
Charts, Images, Table: Keep your design clean and simple. Don't embed charts, tables, images and custom font styles, as the ATS may not know how to read these and may skip over important data
Special Characters: Remove any special characters as these cannot be read by the ATS
Font Size: Make the font size reasonable for reading (10 – 12 pt is optimal). Keep font sizes and font types standard throughout
Caps: Avoid using all caps as it is more difficult to read
Formatting: Left justify all text except your contact information (which should be centered)
Order: Put work experience in reverse chronological order (with your most current employer at the top)
Resume Content:
Your resume content is as important as the formatting. The goal, after all, is to pass the ATS system and move on to being seen by the recruiter or hiring manager. Showcasing why you're the right candidate for the position you're applying for requires a thoughtful, tailored approach.
Here are some tips:
Audience: Write your content with both the ATS and humans in mind.
Tailor Your Resume: Be specific about your skills and experience as they relate to the position you are applying for. Yes, this means you need to customize your resume (even if slightly) for the positions you are applying.
Keywords: Use relevant keywords that the employer is seeking (but don't keyword stuff). You should try to include the most relevant keywords (for both hard and soft skills) in the body of your experience section — demonstrating how you used the skill to achieve results, as well as in the skills section of your resume. Using keywords two to three times is optimal, but no more.
Bullets: Use bullet points to outline your experience and make them as concise as possible (not more than two lines). Long paragraphs of text will lose your reader.
Length: Keep your resume to no more than two pages (one is optimal).
Skimmable: Make your resume skimmable. This means including the most important factors of each bullet point in the first few words.
Ditch the Objective Statement: These are not important to the hiring manager in today's world. It's more important to include a great professional summary in this valuable real estate at the top of the page.
Action Words (Verbs): Descriptive action words that demonstrate your abilities are important to include in your resume. Try using words like: Headed, operated, controlled, chaired, designed, created, devised, founded, engineered, built, administered, formed, spearheaded, launched, diagnosed, decreased, consolidated, reduced, etc.
Proofread: Proofreading your resume cannot be overlooked. We know that you've probably rewritten your resume 100 times over, but each time you do, you need to make sure it is free of errors. Having another set of eyes look at it is always helpful.
Resume Layout:
Laying out your resume doesn't have to be difficult. The most important thing is to be sure you have the key elements you need to have a complete profile of your responsibilities, skills, expertise, and education as it relates to the job you're applying for. Use the below as a guide to make sure you have all the resume fundamentals needed, then format it as desired (keeping the design and formatting tips in mind).
Full Name
City, State | Phone | Email | LinkedIn Profile (optional hyperlink)
Professional Summary – this is a one-paragraph description outlining your most valuable skills to the hiring manager enticing them to read your full resume
Work History (reverse chronological order)
Company Name, City, State
Year Started – Year Ended
Job Title (you may list the job title above your company name if desired)
Bulleted list of responsibilities relevant to the position you are applying for – including your key accomplishments
Company Name, City, State
Year Started -Year Ended
Job Title (you may list the job title above your company name if desired)
Bulleted list of responsibilities relevant to the position you are applying for – including your key accomplishments
Education and Certifications (remove Certifications if not applicable)
School Name, City, State
Degree, Major(s) (include any special achievements such as Cum Laude, etc.)
Skills / Expertise / Accomplishments (this section is often included after the professional summary)
With the proper care and attention to detail, you will have a great resume that will stand out to hiring managers and those pesky ATS systems as well!