Personalized, Tailored Staffing Solutions
Matching the right candidate with the right employer and role is crucial to the success of our clients and job seekers and is our #1 priority. At Ver-fied Staffing Solutions, there is no such thing as a "one-size-fits-all" solution. We take an in-depth, personalized approach with our clients and candidates to gain a comprehensive understanding of each parties' needs, goals, and success factors, enabling us to customize a staffing solution that ensures proper alignment and retention.
Let us put our 27+ years of staffing expertise to work for you!
Whether you're seeking Temporary, Evaluation-to-Hire, or Direct Hire placements, Ver-fied Staffing Solutions offers a full suite of customized workforce solutions to meet your needs. Our talent advisors have extensive experience working with clients in a variety of industries — placing highly qualified candidates in:
– Light Industrial & Warehouse positions;
– Office Administrative roles; and
– Professional Services positions
We offer a variety of career opportunities that job seekers want and the experience that businesses need.
Testimonials from our satisfied clients and employees
Over the years we have used many different agencies, referral companies, and online ad sites. None are as good as Ver-fied Staffing Solutions at finding, vetting and offering candidates who match our open positions. Working directly with Vera at Ver-fied Staffing we felt like we were in good hands right from the start. She took the time to meet with us, learn about our business, how we operated and who the most successful employees were. From there, finding new candidates to fit in was easy for both sides of the equation. We liked the candidates she brought to us and the candidates knew what type of position and company they were coming into.
It's a win-win relationship and we hope it lasts a long time.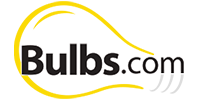 For over 10 years, Vera has been Jet Mail Services go to person and trusted partner for all of our staffing needs which ranges from Production to key Senior Management positions. She has always understood our needs and will go above and beyond to ensure that our positions are filled with the strongest and most qualified candidates. Ver-fied Staffing Solutions is a staffing partner that we will always depend on for our hiring needs. Their understanding of our requirements along with their dedication, service, and, commitment to helping our business succeed is unparalleled in the industry.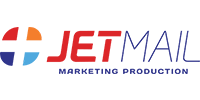 CEO, Jet Mail Services, Inc.
Ver-fied Staffing Solutions is unlike any other agency and is a true staffing partner. They use a personal touch in understanding our job requirements and company culture to match the most qualified talent successfully. Candidates have been fully vetted prior to interviewing with us. Unless Ver-fied is confident that a candidate is a great match, they are not sent for an interview. You can rest assured that the "warm body syndrome" will not creep into their process. In this challenging job market, we have pivoted successfully with Ver-fied to fill hourly and salaried positions on a direct-hire basis. They work tirelessly to provide quality candidates for our openings at all levels. Throughout the hiring process and after, candidates have shared such positive feedback regarding their experience with Ver-fied. It is good to know that Ver-fied Staffing Solutions sets a good stage and reflects positively on us. They are true professionals who care about their clients and candidates! We value our longstanding partnership with them and look forward to continued success.


Human Resources Officer, Washington Mills, Inc.
I have had the pleasure of working with Vera for over four years now. Whether we need to fill manufacturing or professional roles, Ver-fied Staffing Solutions provides our company with the highly qualified candidates we are looking for. It is reassuring to know that I can always count on them for their friendly, courteous and hands-on approach, as well as their accessibility, responsiveness and high degree of accuracy in finding us the right candidates for our needs.


Owner and CEO, Source International, Sutton MA
Working with Ver-fied Staffing Solutions has been such a great experience. Soon after my initial meeting and interview with them, I was presented with an opportunity, interviewed with the hiring manager and was placed in the role. I absolutely love my new job, the environment, and the staff. Ver-fied Staffing Solutions' Talent Advisor really took the time to understand my background and experience to make sure I didn't sell myself short and that I would be successful in the position. Over the years I have worked with several staffing companies, but none of them has compared to Ver-fied Staffing. At Ver-fied, I always felt like I was being looked after by the staff and not just a body to be placed somewhere. They were very fast to follow-up with me and present opportunities that met my qualifications. It really gladdens my heart to realize there are people in this world who genuinely care. Forget everything you thought you knew about a staffing agency or "temp" service. Ver-fied Staffing Solutions not only placed me in what I call a "perfect fit job," but they did it in one day! From the second I walked through the door, I was treated with kindness and respect. I received that same treatment when I started my new job. That's because my new employer clearly trusts Ver-fied Staffing and their ability to place the right person in the right job. I highly recommend Ver-fied Staffing Solutions to other candidates looking for their next career.